LapWorks launched the Futura laptop desk today. The Futuraâ€â"¢s dual-purpose design provides an ergonomically-sound workspace across the lap, and folds into a wedge-shaped stand for desk use. According to Lapworks, the Futura will come in "fashion colors" in the coming months, but for now users will have to settle for 'gun-metal' gray. LapWorks also plans to offer customized Futura paint jobs.
âہ"In the next three months we plan to offer the Futura in bright, modern, hand-painted colors similar to iPod/MP3 player skins,â€Â said Jose Calero, LapWorksâ€â"¢ president.âہ"Some of our customers have asked when we might have a trendy Laptop Desk, so we are dipping our toes into the fashion fountain with the Futura."
The Laptop Desk Futura weighs just over a pound (16 ¼ ounces), and folds in half to 11 x 10 ¾ inches and one-half of an inch thick for easy traveling in any computer bag. It is constructed of high-impact ABS plastic, and carries a one-year warranty.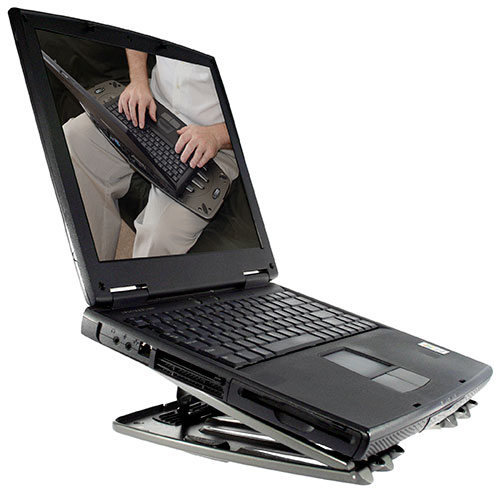 Advertisement