Toshiba announced the Satellite U305 series- a new 13.3-inch notebook for consumers and small business owners. The U305 notebook weighs in at 4.6-pounds and packs a DVD SuperMulti burner and 1.3MP webcam. The U305 is available in several configurations, starting at $899.
âہ"Toshibaâ€â"¢s new Satellite U305 series is the summation of portability, performance and power,â€Â said Jeff Barney, vice president of marketing, Digital Products Division, Toshiba America Information Systems, Inc. âہ"The 13.3-inch screen combined with a lightweight form factor and superlative components make the Satellite U305 series perfect for students and small business owners who require highly mobile solutions at an attractive price point.â€Â
Several configurations will be available online and at retail, or users can chose to completely customize the U305 to their liking.
The U305-S5127 includes a Intel Core 2 Duo processor (T7100, 1.8MHz, 2MB of L2 cache), 2GB of RAM and an additional, 1GB of Intel Turbo Memory to improve performance and boot times. The U305-S5127 comes with a 200GB hard drive, that spins at 4200RPM. Graphics are powered by Intel's Graphics Media Accelerator X3100. It comes with Bluetooth and 802.11n wireless connectivity. The U305-S5127 will start at $1,399.Satellite U305-S5127 Product Page
Product Page
The Satellite U305-S5107 comes with a T5300 Intel Core 2 Duo Processor T53002, 160GB hard drive and 2GB of memory. The U305-S5107 configuration includes includes Intel's Graphics Media Accellerator 950 and starts at $1,1498. Satellite U305-S5107 product page
The Satellite U305-S5097 comes with the slightly dated Intel Pentium dual-core T2130 processor, 1GB of memory and 160GB hard drive. This configuration is only $899 before any incentives.
Toshiba also offers a highly-affordable avenue to quality and travel-ready computing with the Satellite U305-S5097. This configuration incorporates an Intel Pentium dual-core processor and a generous 160GB hard disk drive7 for $8998.
The new Satellite U305 series is currently available at a variety of major consumer electronics and computer stores nationwide.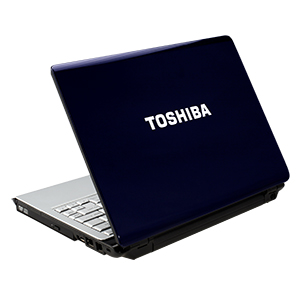 Advertisement