As the Cavaliers and Spurs tip off in the NBA Championships, the last thing on most peopleâ€â"¢s minds are computers. But behind the scenes, the NBA uses a slew of technology to provide fans and media with accurate real-time statistics and ensure fairness.
âہ"There are more reporters and higher viewership,â€Â said Michael Gliedman, the NBAâ€â"¢s chief information officer. âہ"We need technology that's going to withstand this and Lenovo does the trick.â€Â
Lenovo provides ThinkPads and desktops for the league to use at each of the 29 NBA arenas, but technology demands are especially critical during the finals.
At the courtside statisticiansâ€â"¢ table, X60 tablets are used to keep track of hundreds shots, fouls and other events during games. As many as three statisticians use X60 touch-screens to quickly enter the details of each play.
"It makes the job a lot easier,â€Â Gliedman said. âہ"We have had touch-screens in the past, but until now it was always third party. The statisticians like the experience much better."

Statistics collected at courtside are distributed to media at the arena and sent to the Stats Gateway, which is located under the stands. The gateway relays the information to the NBAâ€â"¢s database in New Jersey.
Referees constantly interact with computers both on and off court. Each time they blow their whistle to start or stop the game clock, a ThinkPad works with the NBAâ€â"¢s Precision Timing System to log the event. Just a few years ago clock starts and stops were controlled manually and it was impossible to tell exactly when a whistle was blown. As basketball fans know, a fraction of a second can change the outcome of a game.
During half time officials can watch videos of the first half to review important plays and make make adjustments. Referees are each assigned a ThinkPad to complete administrative tasks and use as a learning tool.
âہ"Before they carried hi-8 video players in mini suitcases and could only review after the game,â€Â Gliedman said. âہ"Now they've got digitized videos and can keep multiple games to improve their skills. The crew chief will have a projector so three or four refs will review video from a game.â€Â
The NBA hopes to improve how fans watch games and make the experience more interactive. Gliedman says he would like to be able to track players to a much finer degree, and eventually allow fans to pick their own camera angles so they can keep a close eye on their favorite players.
âہ"Thereâ€â"¢s a lot of information being captured, but can we make it available? Itâ€â"¢s a bandwidth issue to get all of that data out of the arenaâ€Â
—
Here are some photos of ThinkPads in action at courtside: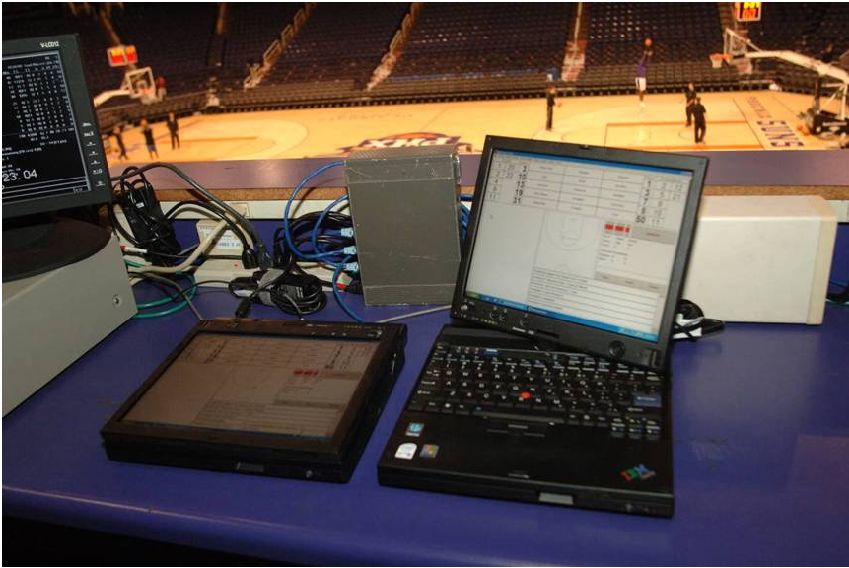 X60 tablets running the NBA's stats application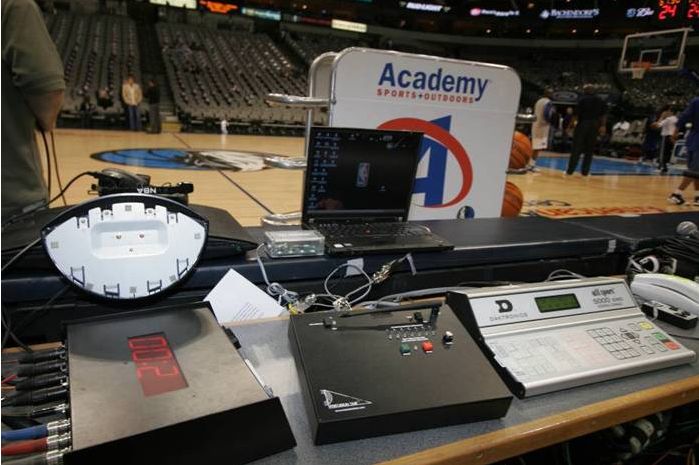 A ThinkPad Connected to the NBA's Precision Timing System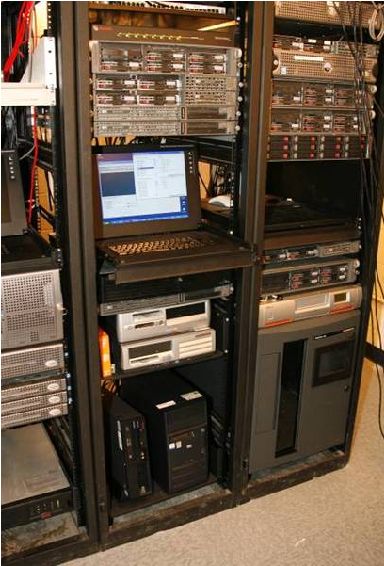 The NBA Stats Gateway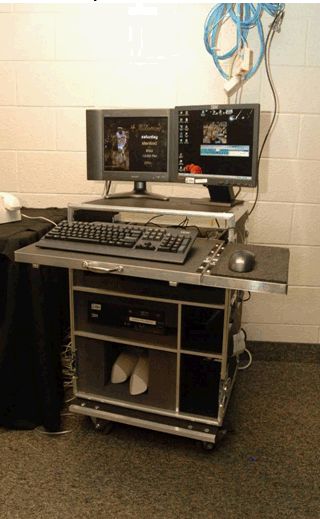 ThinkCentre Workstation in Ref's Locker Room
Advertisement