The folks over at Lenovo are teasing us with something they're calling 'ThinkPad Reserve.' Is it possible they're getting ready to launch something a little more fashionable than basic black? It appears so, as a Lenovo web page touts craftsmanship and has several images of leather being sewn.
Lenovo's not saying exactly what 'ThinkPad Reserve' is, but here are my guesses:
1) X61 notebook with leather palm rests and a distinct lid.
2) A completely leather bound notebook, including the lid.
3) A compact notebook (either X series or 14.1 widescreen T series) that comes in a special edition box, and with a leather case. A special engraving on the lid.
Here's the special edition page: https://www.thinkpadreserve.com/
via Lenovo Blogs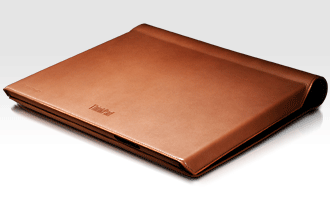 Advertisement