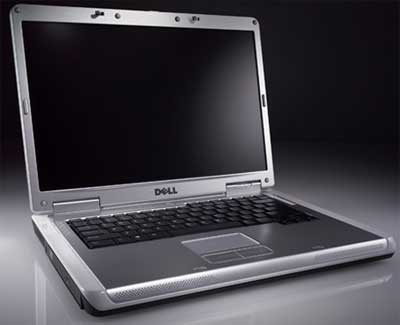 The first AMD powered Dell notebooks are now available on Dellâ€â"¢s website. The budget Dell Inspiron 1501 is a 15.4-inch notebook which comes with a choice of three AMD CPUâ€â"¢s. The 1501 is a cheaper alternative to the Intel powered Inspiron e1505, which starts at $699.
The cheapest Inspiron 1501 costs only $549 and comes with a Mobile AMD Sempron 3500 1.8GHz CPU, 512 MB RAM, 60GB Hard Drive and a CDRW/DVD combo drive.
The next bump up is the AMD Turion 64 MK-36 powered version, which costs $704, with otherwise similar specs as the above model, but includes a CD/DVD burner. $50 more will get you into the AMD Turio 64 X2 Dual Core CPU.
The Inspiron 1501 comes with an integrated ATI Express 1150 graphics card, with no upgrade options.
These 1501 offers respectable specs for budget conscious users who don't demand the highest performance.
Advertisement